Nikon Recessed Downlight 4.72"
Model#: UNI-805XX, UNI-80XXX Ratings: IP65 Class II F CE IK08 ETL IDA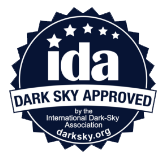 Suitable for wet locations A compact recessed exterior downlight with a round or square front frame design. Options of stainless steel or powder coated aluminum front frame. The luminaires are designed for use in interior and exterior applications. This fixture is totally waterproof. This means that the fixture can be exposed to the elements from above as well as below. This luminaire is manufactured with integrated heat sinks that provides exceptional cooling and heat dissipation ensuring long LED life. This fixture can also be provided with a concrete pour box for casting into concrete slabs, please see opions below. Power is provided to the luminaire through a single PG9 watertight cable gland and 4ft of Outdoor Submersible #18/3 SOOW 600V power cable. Remote mounted transformer. Includes A80191 driver enclosure box.
---
Other Fixtures in the Nikon Design Family:
Spec Sheets and Downloads for Nikon Recessed Downlight 4.72"
Specification Sheets
| | |
| --- | --- |
| Nikon Recessed Downlight Round Dia 4.72" HP LED | |
Model No.
Watts
Lumens
Kelvin
Beam
Dimmable 1-10V
UNI-80501-13w
13
1045 lm
27K,30K,35K,40K
18°-28°-39

°

•
UNI-80501-11w
11
753 lm
27K,30K,35K,40K
8˚
•
| | |
| --- | --- |
| Nikon Recessed Downlight Square 4.72" HP LED | |
Model No.
Watts
Lumens
Kelvin
Beam
Dimmable 1-10V
UNI-80511-13w
13
1045 lm
27K,30K,35K,40K

18°-

28-32°

•
UNI-80511-11w
11
753 lm
27K,30K,35K,40K
8˚
•